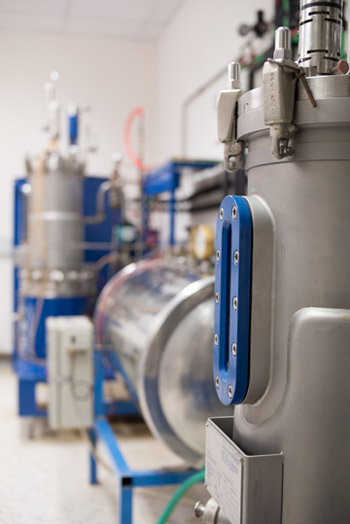 The FF focuses on controlled production of biomass (mainly microbial) over a wide range of controlled conditions (culture media, temperature, pH, aeration, stirring, etc). The FF houses all equipment needed for the maintenance, growth, collection and storage of microorganisms (bacteria, fungi, etc). Cell mass is produced according to strict quality criteria and is accompanied with Specifications and Technical data sheet that includes all relevant information on growth conditions.
What we offer:
Optimization of your protein expression or biomass growth and upscale to our bioreactors. You just bring us a plate with your desired bacterial strain and we deliver you cell pellet (from 20lt or 30lt culture).
Please contact us for more information.